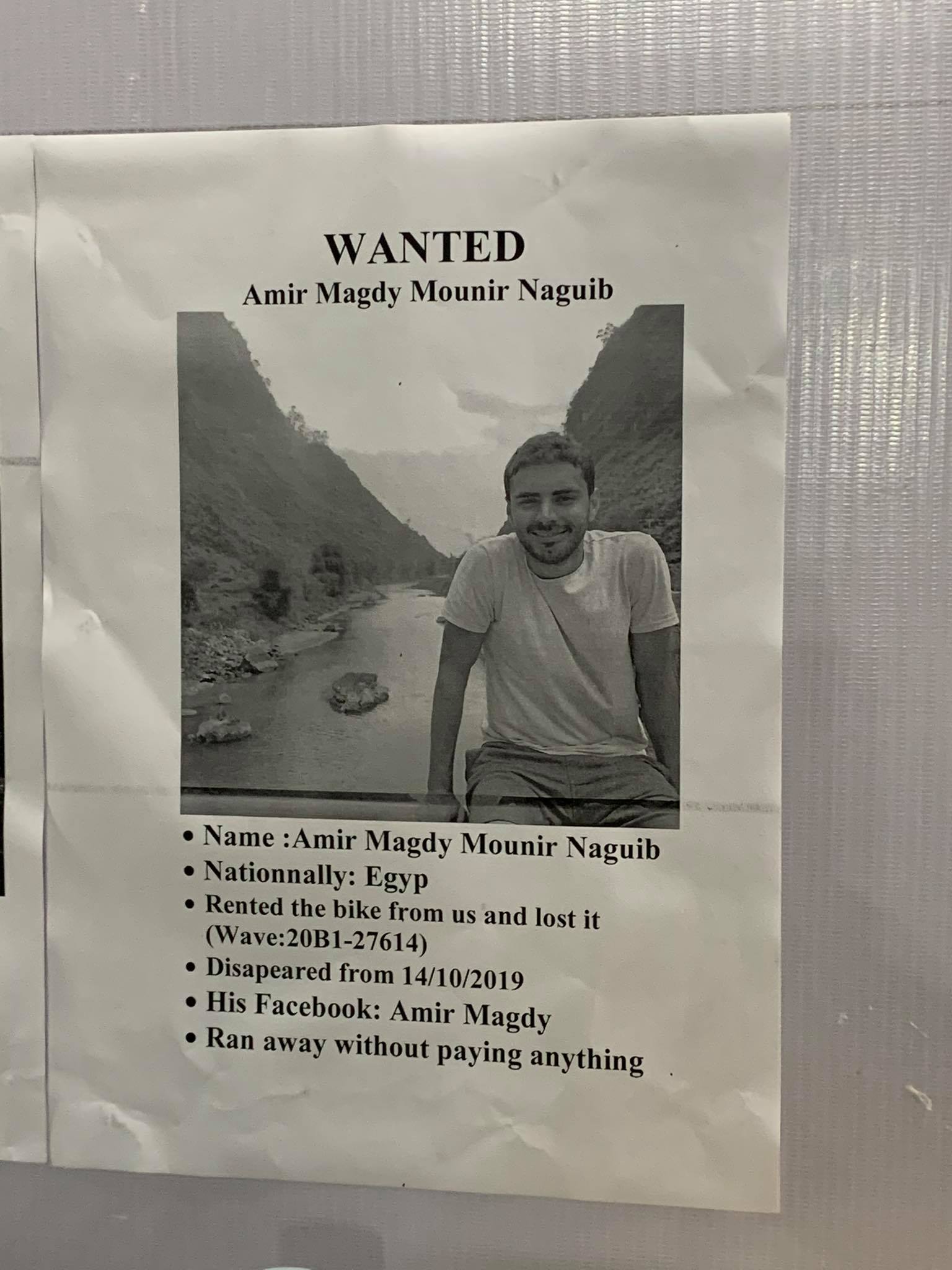 02 Feb

wanted: Amir magdy mounir naguib

!!! WANTED !!!
We are finding this guys!
His name: Amir Magdy Mounir Naguib
Nationality: Egyptian
He rented a bike from vietmotorbikes.com from 2019 and then lost the bike. He just report to the shop that the bike was stolen and he didn't give any solution or want to sort out with us. He disapear from October 2019 now. We know that he still live in Ha Noi until now, and used to working at " Tây Mà Food ". We try to contact him many many times but none of the message he reply and he didn't answer any phone call. So now we want to find this guy to solve all the problem out. If anyone know where he live, where he work, or anyone know something about this guy please tell us
If he is working at any English center or any school, please tell us. Can't let this kind of person teach our kid. He will teach the kid how to ran away with the problem, he will teach our kid how to be a bad person, don't have responsibility in anything. He will make our country future bad. Can't let this guy stay here and teach here
And Amir, If you can read this post, please come to our shop at No.45 Alley 464 Au Co Street, Nhat Tan Ward, Tay Ho District ( Vuon Hoa Hanh Phuc ) and we can have some converstaion to deal everything. And reply our message please, or contact us
Thank you and please share the post!